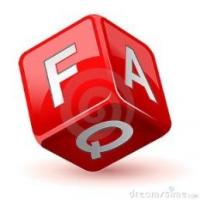 Frequently Asked Questions
Do I need to be referred to services in order to access them?
You do not need a referral to access our services.  You can call us directly at 250-724-0202 to discuss how we can help
What age does my child need to be to access services?
Age requirements vary for each program:
Infant Development (0 to 6 years)
Maternal Child Health (prenatal to 6 years)
Family Ties (prenatal to 3 years)
Supported Child Development (0 to 18 years)
Child and Youth Mental Health (0 to18 years)
Moe the Mouse (3 to 6 years)
I live in a small community and our worker does not get here very often so I can't always see them during the times they are in the community. What are my options for accessing services?
Our services do not need to always be provided in person.  Some clients access services over the phone, through Skype, or through Facebook.  Contact your community worker to discuss other ways you can receive support in between community visits.
I don't want people to know I am accessing services. Will my privacy be protected?
Yes, your privacy will be protected. Your worker can discuss the limits of confidentiality with you (i.e. There are some things that we would be legally required to report and share in some circumstances).
My child is in foster care. Can I still access support through the program?
Yes, as a parent you can still access our programs for support for your child.  If your child is in foster care we will need authorization from the child's social worker to provide services.  It would be helpful to discuss this with your social worker so we can provide the best support possible to you and your family.  If you are accessing support for yourself (i.e. parenting support, education about development and health) you do not need to share this with your child's social worker.
My child and I are not Nuu-chah-nulth and live off reserve. Are we able to access services?
Our Supported Child Development services are available to you if your child is Aboriginal and you live in Kyuquot, Tofino, Ucluelet, or Port Alberni.
Our Infant Development services are available to you if your child is Aboriginal and you live in Tofino, Ucluelet or Port Alberni.