The pursuit of the goals above led over time to the addition of programs, advisors, and other services to support its members.
1958
The Nuu-chah-nulth people form an alliance known as the West Coast Allied Tribes to increase their political influence.
1973
The alliance is incorporated as a non-profit society called the West Coast District Society of Indian Chiefs.
1974
Ha-Shilth-Sa Newspaper is established. Ha-Shilth-Sa means Interesting News.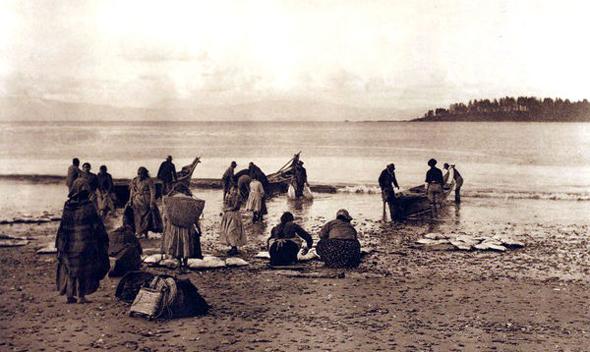 1979
The society changes its name to the Nuu-chah-nulth Tribal Council (NTC). Nuu-chah-nulth means "all along the mountains and sea".
1985
The Nuu-chah-nulth Economic Development Corporation is formed.
1985
The provincial government signs an agreement to delegate authority for the delivery of Child Welfare Services to the NTC, making NTC the first delegated aboriginal agency in B.C.
1987
The federal government signs the first block funding agreement in Canada with the NTC.
1988
Health Canada transfers responsibility for the delivery of Health Services to the NTC. It is the first Health Transfer to a Tribal Council in Canada. (1 of 3 transfers)
1988
The NTC creates the Nuu-chah-nulth Department of Fisheries.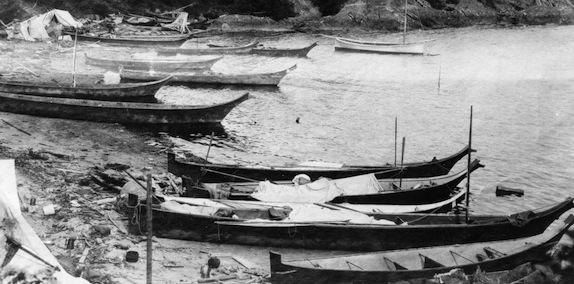 1989
The Nuu-chah-nulth Department of Family and Child Services (Usma) becomes the first Aboriginal agency in Canada to exercise full delegated authority for child welfare.
1992
School District 70 and NTC sign a Local Education Agreement.
1993
School District 84 and NTC sign a Local Education Agreement.
2005
Nuu-chah-nulth hereditary chiefs gathered at a historic meeting in March to launch Uu-a-thluk, a new approach to managing aquatic resources in Nuu-chah-nulth ha-ha-houlthee (territories).
2011
The Maa-nulth Treaty for five Nuu-chah-nulth Nations—Huu-ay-aht, Toquaht, Uchucklesaht, Yuułuʔiłʔath and Ka:'yu:'k't'h'/Che:k'tles7et'h'—came into effect on April 1, 2011. It is the first modern-day treaty to be concluded on Vancouver Island and the first multi-nation treaty in the province under the B.C. Treaty Process.