President and Vice-President
The elected President and Vice-President act as spokespersons and advocates on socio-political and other issues that affect Nuu-chah-nulth Nations.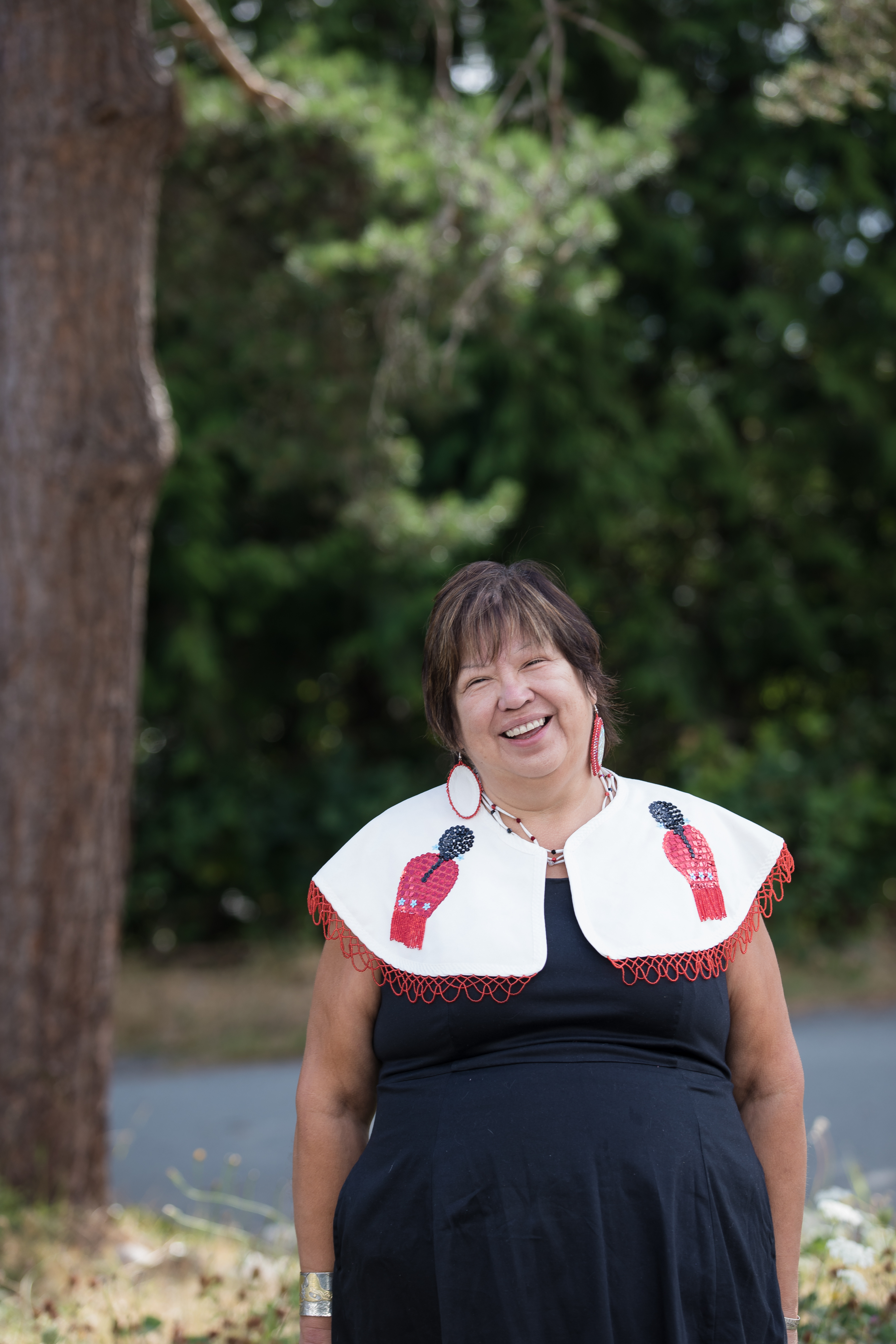 Judith Sayers
President
250.724.5757 ext. 231
judith.sayers@nuuchahnulth.org
Dr. Judith Sayers is a member of the Hupacasath First Nation and mother of two. She was elected as the new president of the Nuu-chah-nulth Tribal Council in September 2017. Judith has worked as a Strategic Adviser to First Nations and corporations and is an adjunct professor at the Peter Gustavson School of Business and Environmental Studies at the University of Victoria. She was the elected Chief of the Hupacasath First Nation for 14 years and the Chief Negotiator for 15 years. Judith's educational background includes a business and law degree and an honourary Doctor of Laws from Queen's University. She has an extensive background of practicing law for 18 years in both Alberta and British Columbia, working in international forums, lobbying governments and other agencies for the promotion and protection of First Nations rights and title.
Les Doiron
Vice President
250.724.5757 ext. 232
les.doiron@nuuchahnulth.org
For those who don't know me, I am a Yuułuʔiłʔath citizen, and I've spent that vast majority of my life calling Port Alberni home. I'm the eldest son of Jules Doiron and May McCarthy, who was the daughter of Charlie McCarthy. My grandfather Charlie's parents were Chief Wickaninnish and Susan Wickaninnish. My mother was a fluent Nuu-chah-nulth speaker, in all our dialects, and loved our ceremonies, songs, dances, traditions and foods.  My family and friends are in Port Alberni and spread out across the island and throughout many Nuuchahnulth communities.
From 2015 through 2019 I served as President of Ucluelet First Nation.
More recently I represented the NTC at the First Nations Health Council, serving as Deputy Chair.  My role was to promote and advocate on important health issues and concerns, on behalf Nuu-chah-nulth and generally all Indigenous people throughout British Columbia.  I continue to advocate for those struggling with mental health and addiction wherever I travel.
I am a proud graduate of the NTC Community Wellness Worker Certificate Program, offered through the Nuuchahnulth Teechuktl Mental Health Program.  I am committed to promote a better healthier lifestyle for all of our people.
I'm very proud of the Warriors program which started in Ucluelet First Nation in 2015 and is now expanded and operating in 7 Nuuchahnulth communities. Our youth and young people need leaders to look up to as they are our future.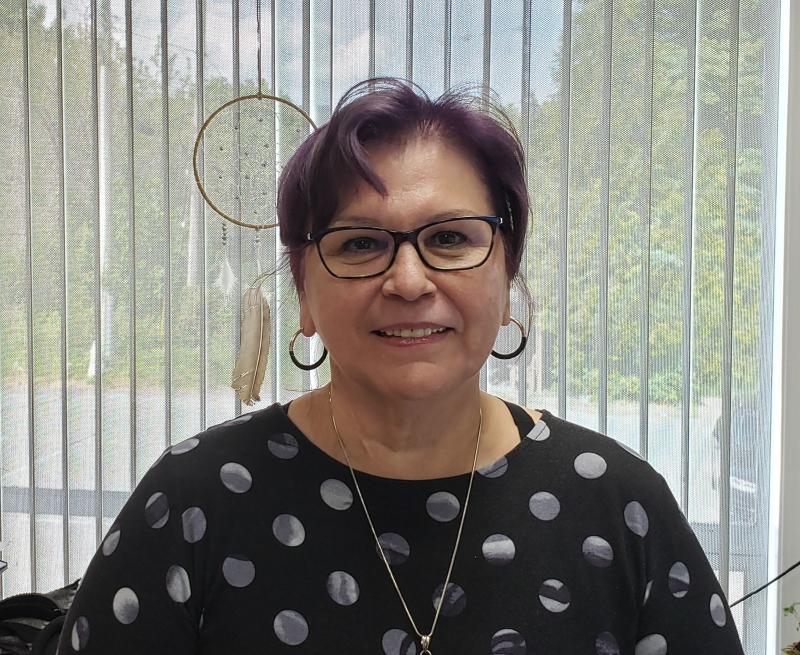 Executive Director
The Executive Director serves as the head of the NTC services and is responsible for overseeing the day-to-day operations of the organization.
Florence Wylie, DPSM, CAAG, ACLCR, CEC
Executive Director
250.724.5757 ext. 245
Florence.wylie@nuuchahnulth.org
Florence Wylie has served as the Executive Director of the Nuu-chah-nulth Tribal council since April 2000.  Prior to this period, she was the Senior Manager of Community and Human Services since July 1998, combined with 30+ years working in the federal, provincial and non-profit sector which involved travel to all parts of BC and across Canada primarily advocating on behalf of First Nations people and community issues.  She is a member of the Huu-ay-aht First Nation, and grew up with extended family in Tseshaht First Nation.
The Executive Director has the responsibility to oversee the administrative operations of the organization in accordance with approved contracts, policies and procedures. The Executive Director is equally responsible to take appropriate action if there is any variance or breach of these guidelines following the prescribed policy or appropriate authority.
The position reports to the NTC Board of Directors comprised of the Chief or their designated alternate, of each of the 14 Nuu-chah-nulth First Nations.
Section 11.7 of the NTC Constitution & Bylaws outlines the role of the Executive Director.
NTC Programs
The NTC administrative programs include: Nuu-chah-nulth Employment & Training, Human Resources, Administration, Hashilthsa, Capital, Finance, Uu-a-thluk (Fisheries), Community & Human Services, Social Development & Health Benefits, Education, Usma Family & Child Services, Nursing, Membership and Teechuktl (Mental Health).
Executive Committee
The NTC Executive Committee is comprised of the President, Vice President and Executive Director and each share equal voting privileges.  The committee typically meet on a monthly basis, the 3rd week of the month or more often as needed. 
Finance Committee
The NTC Finance Committee is comprised of the Director of Finance, President, Vice President, Executive Director.  The Finance committee typically meets at minimum twice a year, generally in the spring before the annual budget meeting and in July to review the draft audit and as needed throughout the year.
Human Resource Committee
In accordance with the NTC Constitution & Bylaws, the Human Resources Committee is mandated to be comprised of four (4) NTC Directors with voting rights (three (3) regular members and one (1) alternate);
The Executive Director is also a member with voting rights, and the Human Resource Manager is a non-voting and professional resource to the committee.
The HRC generally meets on a monthly basis, more often if needed.  The HRC members include:
| | |
| --- | --- |
| 1.  Chief Charlie Cootes, Chairperson | Uchucklesaht |
| 2.  Archie Little, Member | Nuchatlaht |
| 3.  Vacant |   |
| 4.  Vacant (Alternative) |   |
Board of Directors
The NTC Board of Directors is composed of a representative from each of the 14 member Nations. Guided by the NTC Constitution and Bylaws, the Board determines the overall direction of the Society and makes decisions related to its ongoing operations. The Board meets monthly. Decisions are based on majority vote.
| | | |
| --- | --- | --- |
| First Nation | Director | Alternate |
| Ahousaht | Chief Councillor John Rampanen |   |
| Ditidaht | Chief Councillor Judi Thomas |   |
| Ehattesaht | Chief Councillor Simon John |   |
| Hesquiaht | Chief Councillor Brevin Charleson |   |
| Hupacasath | Chief Councillor Brandy Lauder |   |
| Huu-ay-aht | Chief Councillor John Jack | Edward Johnson |
| Ka:'yu:'k't'h'/che:k'tles7et'h' | Councillor Ben Gillette | Matt Jack |
| Mowachaht/Muchalaht | Tyee Ha'wilth Mike Maquinna |   |
| Nuchatlaht | Councillor Archie Little |   |
| Tla-o-qui-aht | Councillor Remi Tom | Anna Masso |
| Toquaht | Tyee Ha'wilth Anne Mack | Naomi Mack |
| Tseshaht | Chief Councillor Ken Watts | Deb Foxcroft |
| Uchucklesaht | Chief Councillor Charlie Cootes Sr. | Wilfred Cootes Jr. |
| Ucluelet | President Chuck McCarthy | Lorri Touchie |